AbdulHakeem AbdulLateef, the new board chairman of the Nigeria Deposit Insurance Corporation (NDIC), was overwhelmed by emotions while exposing the alleged corruption in the agency and broke down in tears.
Abdullateef, during a Facebook Live on Monday, June 12, alleged that some cabal deceived former President Muhammadu Buhari to sign a doctored NDIC document hours to Bola Tinubu's handover.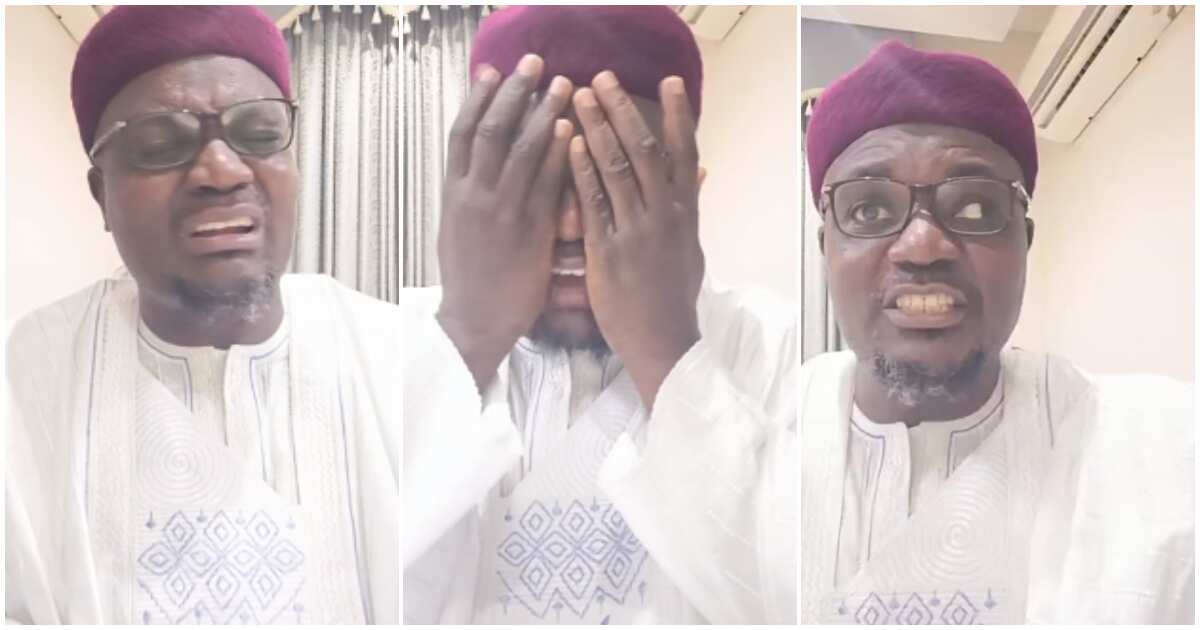 He said the present NDIC 'stinks because there is a lot of corruption going on'.
Abdullateef fingered the suspended Central Bank of Nigeria (CBN) Godwin Emefiele and his cohorts in the NDIC of tampering with the passed bill en route to Buhari for his assent.
He said:
"NDIC stinks. There is a lot of rot going on. They say 'When you fight corruption, corruption fights you'. This is the purported new act of the NDIC and I tell you for nothing that this is 'Emefiele's act'. Here, they have taken away the powers of Mr President in respect of the NDIC."
The former Lagos commissioner added:
"A crime has been committed. Only President Bola Ahmed Tinubu will tell us who is to be investigated."
The now-controversial NDIC Act
On May 26, former President Muhammadu Buhari signed the NDIC (repeal and reenactment) bill of 2023 into law.
The new act repeals the NDIC Act, 2006 and makes the NDIC the insurer of all insurable deposit liabilities of insured institutions.
Under the new Act, NDIC can no longer monitor and supervise banks. It is left with only the duty of checking the books of banks after getting the CBN's nod.